Electronics Manufacturing Services(EMS)
Why go to outsourcing? Is it a strategic decision?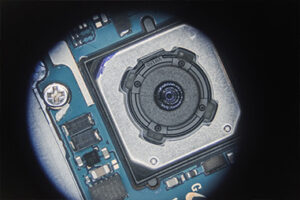 Senior company leadership might ask, "Wouldn't the strategic decision be to build our own internal manufacturing infrastructure?  That would allow us to keep all of our manufacturing capabilities and staff in-house, so that we would have more visibility and control over what is happening and where." These opinions demonstrate the typical reservations common to most companies before they approach the decision to outsource. Despite these reservations, outsourcing portions or all production to an Electronics Manufacturing Services (EMS) provider is often precisely the right strategy. This is due to the decreased costs, improved efficiencies, and the additional agility it offers.
Outsourcing usually involves a 3rd party assembling specific parts or even building the complete product. The considerations are slightly different from company to company, taking a variety of aspects into account.
A closer look at the benefits an EMS provider can offer
-Reduce overheads
The most obvious benefit to outsourcing your manufacturing is the possibility to lower your overhead expenses dramatically. Operating a manufacturing facility can be extremely costly, including factory space, investment in, and maintenance of equipment, staff salaries, training, insurance, power, etc. As manufacturing lines grow, these overhead costs continue to rise.
Investing in an EMS provider eliminates the additional fixed costs of expanding a company's manufacturing infrastructure.  The approach enables a company's business model to take advantage of working with seasoned professionals with the facilities, staff, and resources needed to perform the essential work for you.
-Be prepared to scale the business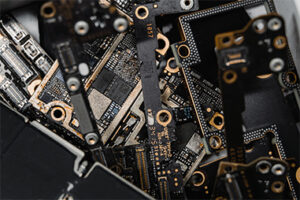 The key to success is growth – there can't be one without the other, and no doubt, every choice you make is being viewed by stakeholders, CEOs, or even employees. You are all working towards a desired growth trajectory, but what happens if you don't have the facilities to support that additional growth? You might find that the demand for labor, machinery, and floor space expands as well. However, when you're outsourcing, these kinds of logistical issues are no longer your worry.
When working with an EMS provider, they should be willing to adapt and invest in their facilities to support your aspirations and growth. If new machinery or technology can be implemented to facilitate better results, it's in their interests to support your growth,  and invest in that machinery to meet or exceed your requirements. It is their job to maintain that connection, and the best EMS providers will often go to great lengths to make sure your expectations are met.
-Unforeseen demand
We cannot always foresee market changes in demand. As the COVID-19 pandemic unfolded, PPE and sanitation companies were hit by an unprecedented surge in demand, and many could not keep up with the scale and volume of orders. With external outsourcing capabilities, you have the peace of mind that the onus of the burden is elsewhere to meet the increased market demand. An outsourcing partner will have the ability to supplement existing manufacturing processes to increase volume and speed to market, protecting your organization's reputation.
Outsourcing to an EMS provider is a massive strategic decision that comes with many questions and reservations.  Utilizing an outsourcing firm introduces additional costs, but considering that you will end up with a partially or a completely offsetting reduction in fixed expenses, labor cost, and the increased capacity to get products to market, you can expect to achieve a dramatic return on that investment with added support to your growth trajectory.
Focus on what your company does best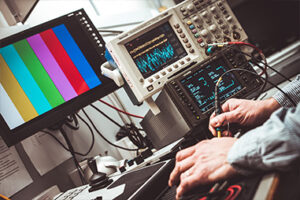 The more your workload grows, the possibility of losing focus on core capabilities increases. Your time is better spent doing what you are good at -whether that is product design, marketing, or sales – not putting out fires or dealing with disgruntled clients. Without the time to invest in innovation and other means of advancement and improvement, the company`s growth could become stunted.
When the excess work is offloaded into an EMS provider, a new degree of focus can help a company develop and cultivate core competencies.
Properly searching for the right EMS company may be time-consuming, but it will pay off in critical times, allowing a company to focus on the release of a product or on increased demand.
Our Process
We understand that success begets success and strive for continuous improvement at every level. Applying agile approaches and the latest technological advances, we remain responsive and efficient in our processes, in our manufacturing, and in our service to you.