Sci-fi movies seem so far away from real life, right?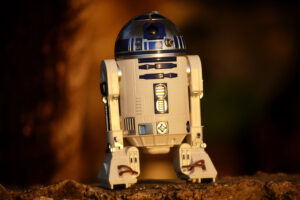 Maybe not, Speech Recognition and Interaction with machines is here, now.
Main uses of Speech Recognition.
Voice User Interfaces (VUI): the field of Speech Recognition that makes it possible for the user to interact with verbal commands with a system. Trending Voice Assistants like Alexa, Siri, Google Assistant are examples of VUI.
Voice dictation: Speech transcription into text automatically by the device.
Voice authentication: Authenticate the ID of the talking person for security purposes.
So, how does Speech Recognition change our User-Device interaction?
1)Hands Free life. Throughout the day there are multiple occasions that one may need to use a mobile phone, a personal computer or a controller for a device in the house or the car. This changed remarkably by theintroduction of speech recognition and the use of voice commands, smart devices and the fact that now all these can be linked together through IOT for example .
The user is now free of cables and physical keyboards and can trigger events with just some words. Taking instant notes, setting reminders and alarms becomes something that can be done on an instant while working at the same time on something else, making a smoother interaction and accepting the need of people for multitasking.
2)Security through speech recognition is a feature that comes also from the future. Adding Voice Recognition through biometric data to devices makes the life of the user safer and also eliminates the need for a physical key. Now the key is just your voice that through special algorithms and speech analyzing can be uniquely identified and assigned only to you as an individual.Voice biometrics define a new, safest and faster, as well as more adequate way, compared to pin-password or two factor authentication techniques.
It may be a very complicated field, combined with research and continuous innovation, but simplicity is what describes voice biometrics when accessed through the end user.
3)Social Inclusion can now be achieved for people with disabilities. Being able to write using just your voice without the need of a physical input interface, like a keyboard, makes the difference for people that now can interact through voice commands with their smart home and in general with smart devices connected with the IoT.Additionally, searching through web or just writing text through voice, eliminates limitations that sometimes could affect everyday life and social inclusion. It is a drastic change towards a better society, chances and acceptance. It also makes clear that evolving technologies such as Voice Recognition can instead of isolating humans, have a positive impact if used right.
4)Search engines now start to get customized according to the users most common ways of searching things when they use speech recognition . It is very natural for people to speak and write in a different manner. While typing a question, to get results, keywords are the main words typed, but while asking a question verbally people tend to use more words to describe the same thing or -sometimes- have difficulty expressing the right question.
By that way they receive an answer that does not correspond to what they needed. Becaue of that, search engines are evolving and integrate the speech recognition and voice search to keep up with the demand. The increased accuracy of voice recognition searching through voice commands will change the way we ask questions and see the word around us.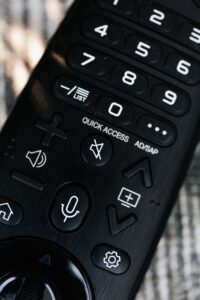 The future of Speech Recognition
As the tech race continuous and the computational power increases, so does the abilities of VUI`s and the accuracy of understanding voice commands. Besides, we are not far, as stated before, from many Sci-fi movies that voice assistants take charge of whole processes and every day tasks while humans use only verbal communication to set the parameters and give some directions. Additionally, voice assistants will start to be customised more and more in order to become a personalised piece of the every day life and interraction with them will be smooth and effort free.
Our Process
"Ark Electronics USA and Surfaceink have created ArkX Laboratories to deliver a exceptional voice experience to the marketplace. We are on a mission to develop and transform a unique technology into a platform-based service with an accompanying array of related products.From pre-engineered advanced performance solutions and custom integrations to voice qualification services and streamlined manufacturing, ArkX Labs can help get your ideas and IOT products to market… faster."
Ark's combined technical expertise and agile manufacturing processes enables customers to create original products and solutions at scale.
Surfaceink is a pioneering Silicon Valley product design and development studio providing full-system and consulting services for Fortune 500 companies and startups including its work on flagship products for global leaders such as Amazon, Apple, Microsoft, Cisco, Dell, Dolby, Fitbit, Google, and Intel.