EveryWord™ Far-field Audio Front End (AFE) module qualified by Amazon's Alexa Voice Service(AVS)

ArkX Laboratories, a joint venture between hardware design and development firm Surfaceink and consumer electronics manufacturing company Ark USA, announced that the  high-performance EveryWord™ Audio Front End (AFE) module has been qualified in both 2 and 4 mic configurations by Amazon's Alexa Voice Service (AVS). The production-ready Ultra Far-field AFE module features Cirrus Logic SoundClear® Technology.
Therefore, ArkX Laboratories now provide a Far-Field AFE module for Various OEMs looking to built products integrating speech recognition and IOT solutions that takes the development of a new product into a new level of high-performance linked with a lower risk factor since OEMs can now use the pre-qualified module for AVS and avoid loss of time and money to acquire Amazon`s AVS qualification.
EveryWord™ Audio Front End (AFE) module  introduces a new way of how Speech recognition will change our lives and the technology around us.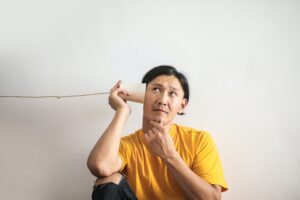 Cirrus Logic's SoundClear FlexArray™ voice technology enables the ability of having noise-free sound transmition resulting in better communication between human to human, human to machine, machine to human communication by filtering external noise and capturing only the speakers voice.
While using 3-4 microphones through design and software  EeryWord achieves performance equal to the use of 7-9 microphones, thus in simplification of the circuitry needed, as well as limiting the space needed for the module.
H/W accelerated royalty-free Amazon wake-word engine.
Compatible with most PDM mic arrays.
Flexible mic array spacing and orientation (2D, 3D, vertical, horizontal) gives the chance to the designer to arrange microphones in any possible way that suits the needs of the developing product.
Onboard clocking.
Also, it can be applied in existing hardware expanding its capabilities.
ArkX host F/W for integration.
Amazon AVS qualified (both 2 and 4 mics).
reference: https://arkxlabs.com/arkx-afe-amazon-avs-qualification/
EveryWord today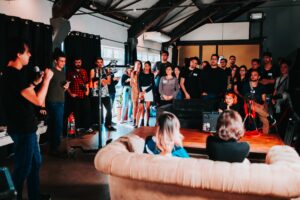 All these capabilities set EveryWorld AFE module as the right tech at right time, the time of social distancing and the need to avoid contact and close space interactions to limit the spread of Covid-19 virus. Contactless adjustments and control of surrounding tech can now be possible even in loud environments such as public places, living rooms with TVs set at high volume, pubs busses etc.
EveryWord Far Field Audio Front End module(AFE) compared to the standard AFE`s delivers high performance speech recognition in distances 3 times the normal. At the same time the loudness of the speakers voice could be even half the nominal speech loudness resulting in user friendly experience even in crowded places. Another unique characteristic of the module is the identification and suppression of loud background Speech coming from TV Radio and in general any type of speakers. Lastly, there is the abbility of supporting multiple triggers through backend cloud solutions making it a suitable module for IoT scenarios.
Our Process
"Ark Electronics USA and Surfaceink have created ArkX Laboratories to deliver a exceptional voice experience to the marketplace. We are on a mission to develop and transform a unique technology into a platform-based service with an accompanying array of related products. From pre-engineered advanced performance solutions and custom integrations to voice qualification services and streamlined manufacturing, ArkX Labs can help get your ideas and IOT products to market… faster."
Ark's combined technical expertise and agile manufacturing processes enables customers to create original products and solutions at scale.
Surfaceink is a pioneering Silicon Valley product design and development studio providing full-system and consulting services for Fortune 500 companies and startups including its work on flagship products for global leaders such as Amazon, Apple, Microsoft, Cisco, Dell, Dolby, Fitbit, Google, and Intel.
Contact Ark or Request a Quote