Outsourcing to 

Contract

 Manufacturers
Most products to function in today's world require a Printed Circuit Board (PCB). To take full advantage of the benefits of outsourcing PCBs, it is essential to team up with the best Contract Manufacturer (CM) for your needs. Choosing an unreliable CM, or one that does not meet your standards can lead to an end product with issues, possibly resulting in tarnishing a company's reputation. There are many factors involved in making a product successful. Working with the right Contract Manufacturer can ensure you have the time and resources needed to focus on these factors without cutting corners.
Determine capabilities and Fields of expertise and create a list.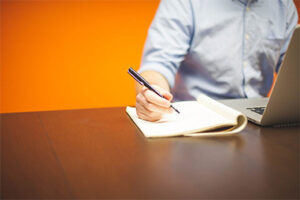 It helps to determine exactly what you would require from a CM in order to be successful. Begin with identifying the reasons you are choosing to outsource and your company's goals for the project. With these in mind, list specific capabilities the CM should have, such as specific industry experience, flexibility, innovation, project management, cutting-edge manufacturing technology, or supply chain management. Now, you can reach out to Contract Manufacturers and see which one best suits your requirements list.
Find and ask the questions that will make the difference.
Knowing what to ask while communicating with a CM is crucial for addressing your concerns. Transparent and informative communication about pricing and procedures can help determine if a CM is a right match for you.
Begin by asking if the company is willing to provide things you need upfront and provide accurate price estimates and timeframes. Asking about how they ensure quality control can also help in evaluating if they will be a good fit for your project. Ideally, they would be adopting official guidelines, such as ISO quality standards. Also, the contract manufacturer's in-house processes should be evaluated to determine that the services offered match your needs, and that they have the means required to protect your intellectual property. Furthermore, ask about initiatives, principles, and how they will be addressing your needs specifically. For example, they could offer you your own project manager.
Human interactions play a key role in a successful collaboration, so getting to know who you will be working with is vital. Punctuality, support, knowledge, and competence, along with awards, certifications, or reviews, can help provide insight into how the team corresponds with the projects they manage. Also, scheduling interviews with the team members, if possible, can really give you an understanding of the company's personality. You want to know if they are ready to work with excitement, passion, and power to accomplish your project, and how committed they are to the partnership's success.
Certifications can make your product shine and the whole process smoother.
Every CM should be able to provide evidence of their certifications when requested. Quality, expertise, and consistency can be displayed through these certifications, hence their importance. Some common ones are ISO, AS and ITAR certifications, but there are many others, so it is important to try and find which ones you really need for your project.
Take your time and carefully consider your options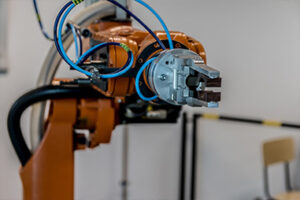 It is essential to take your next step forward on solid ground. Opting for the right CM can result in taking your product and company to the next level, but failing in this decision can lead to many problems. When it is done right, both parties have a lot to gain. A new partnership can be groundbreaking, so choose the option that is best for you!
Our Process
We understand that success begets success and strive for continuous improvement at every level. Applying agile approaches and the latest technological advances, we remain responsive and efficient in our processes, in our manufacturing, and in our service to you.